As usual, I participated in the Halloween swap. It is my favorite swap of the year. This year, my swap partner wanted Elsa from frozen. So, I bought the pattern, got the fabric and sewed away. :) Lanie decided to model it for me.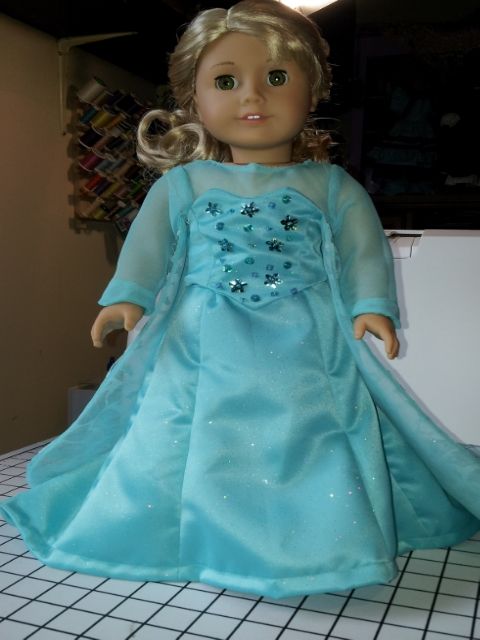 I had asked for anything relating to either Final Fantasy or Zelda video games. These are my favorite games to play and I have been playing them since they first came out, many, many years ago. (Shhh, my age must remain a secret!) LOL. I received a very beautiful Zelda costume, unfortunately, in transit, the box got squished and some pieces were broken. After several attempts to fix it, I managed to get the pieces to stay together, albeit, a bit tenuously. I was able to take a quick photo or two of Saige wearing the costume, and then carefully took off the headgear as it was the piece that broke into so many other pieces. The glue just doesn't like to attach itself to the clay that the headgear is made of. It keeps slipping off. Anyhow, here is my lovely Zelda costume. I really do love it. :)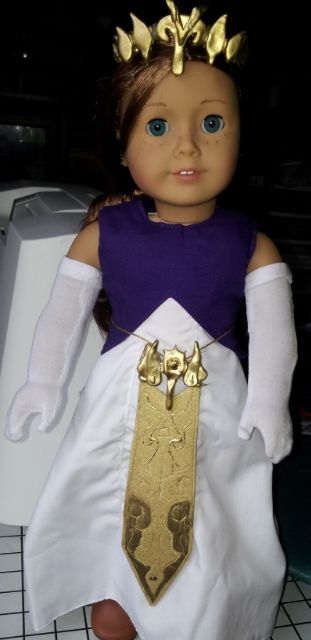 Please don't mind the dark picture. My house is always dark and it's rainy here so couldn't get the best photo.